Business Advisory

Print Article
Business Advisory Overview
Many organizations falter when they lack the strategic thinking and human capital to meet challenges and opportunities that arise. Businesses ranging from startups to established firms periodically need advice from a knowledgeable outside advisor.
Ongoing strategic planning helps a company assess its strengths and review its progress toward goals. The process creates a blueprint for executing, evaluating and amending a plan to achieve the company's objectives.
To maximize productivity, your organization must systematically evaluate performance in all areas. Formal accountability processes enable management to effectively allocate financial and human resources.
Strategic Forecasting
Although not every event and trend can be foreseen, company leaders should try to plan for potential influences on operations and revenues. Successful organizations decide on strategic best practices, putting systems in place that will run smoothly and keep everyone focused on clients.
Financial Modeling
Using a financial model gives a more accurate forecast of the organization's fiscal future, and ensures that financial resources are adequate to carry out your strategic plan. Your model might include analysis of financial performance and capital efficiency as well as benchmark valuation.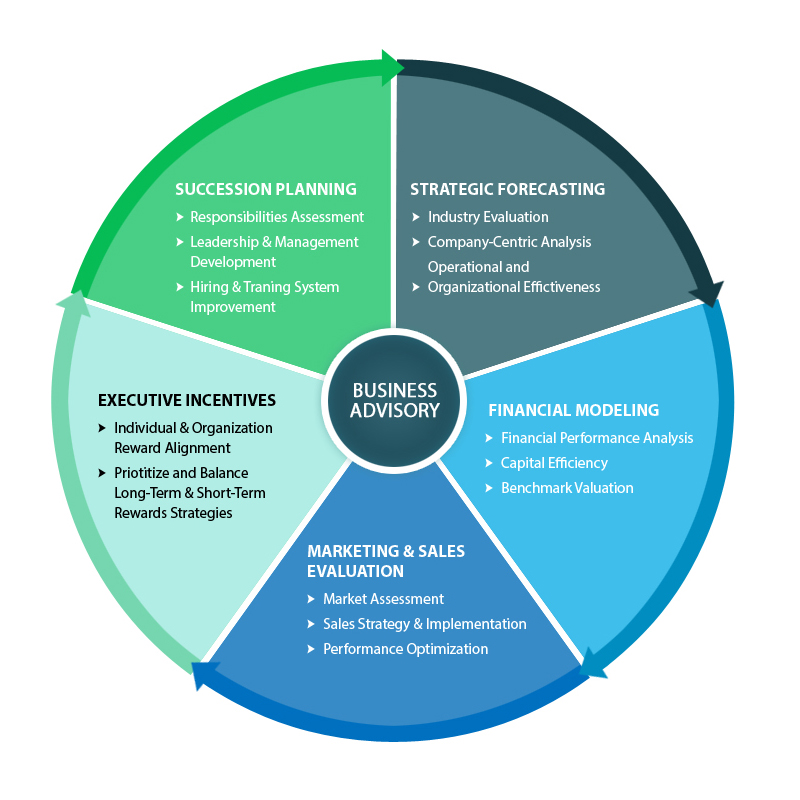 Pages: 1 2